An all vector, Poem + Illustrations book dedicated to all moms & their babies !
A simple & understandable Poem + Illustrations book for kids. We get to see 12 pairs of animal moms & their babies, where each mom teaches her baby a particular life skill. Through this book, I hope the mom & the kid can connect on a different level, while learning the qualities & names of each animal baby !
You can buy this ebook from the following links, based on your country -
Monkey mom & her infant !
Elephant mumma & her calf !
Mommy Panther & her cub !
Mother Zebra & her foal !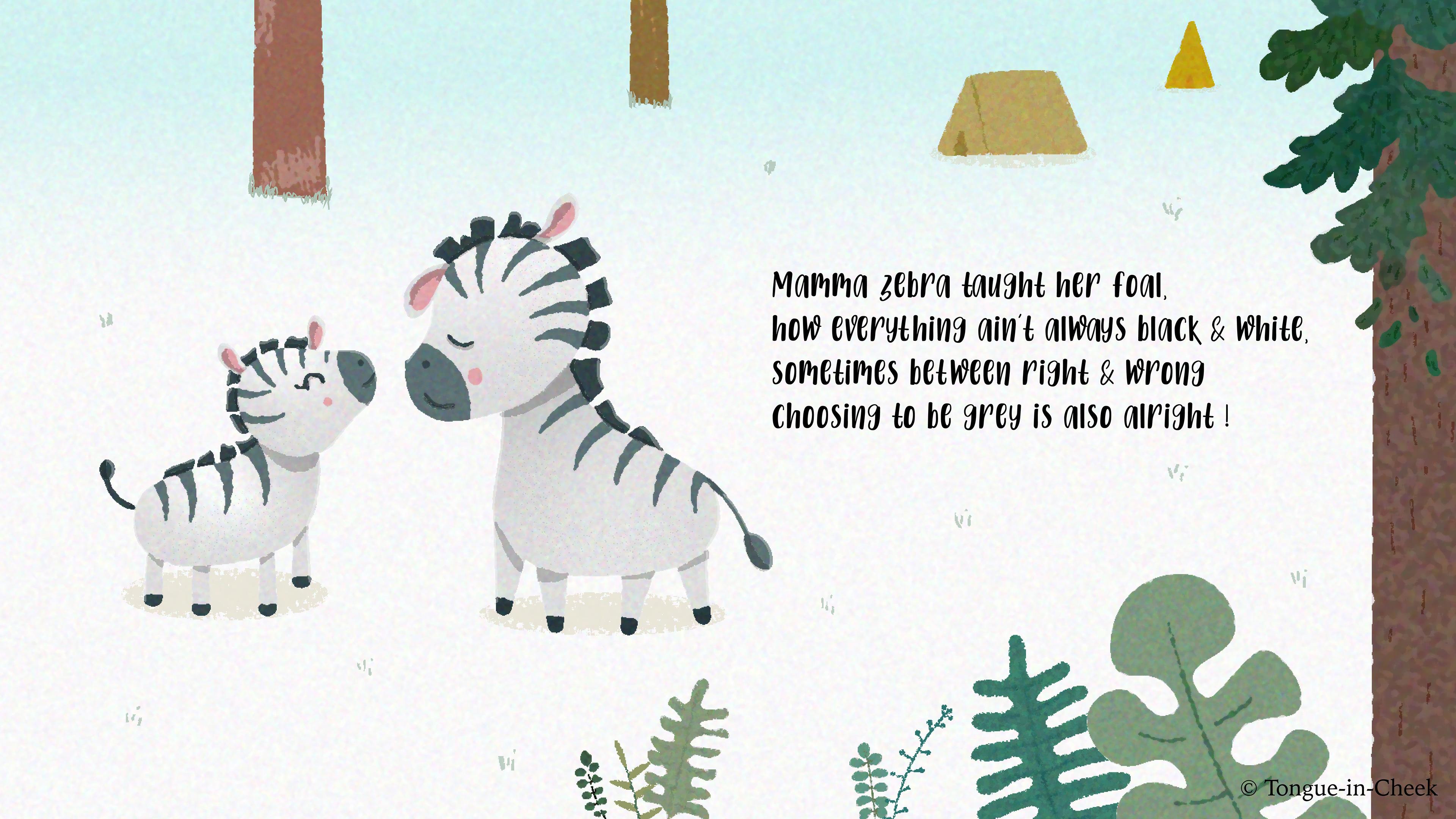 Mumma Giraffe & her calf !
Rabbit mom & her baby bunny !
Mama Tortoise & her hatchling !
Book description at the backside !
Rough Sketches before going into Illustrator & making them vector !