The quote "Talk to yourself like you would to someone you love" by Brené Brown speaks of self love. How often have you found yourself to be that person who adores everything and everyone around you & more importantly, you? Your energy and sparkle from within you are frequently exhilarated by the experience of falling in love with yourself. As soon as you experience it, your aura transforms and miracles begin to occur. It is this experience of self love with a deeper sense of happiness and fulfilment  that I tried to encapsulate through the illustrative lettering in the flowing script style.
Framed Art Print -  Merchandise - Self love quote reflections & Gifting options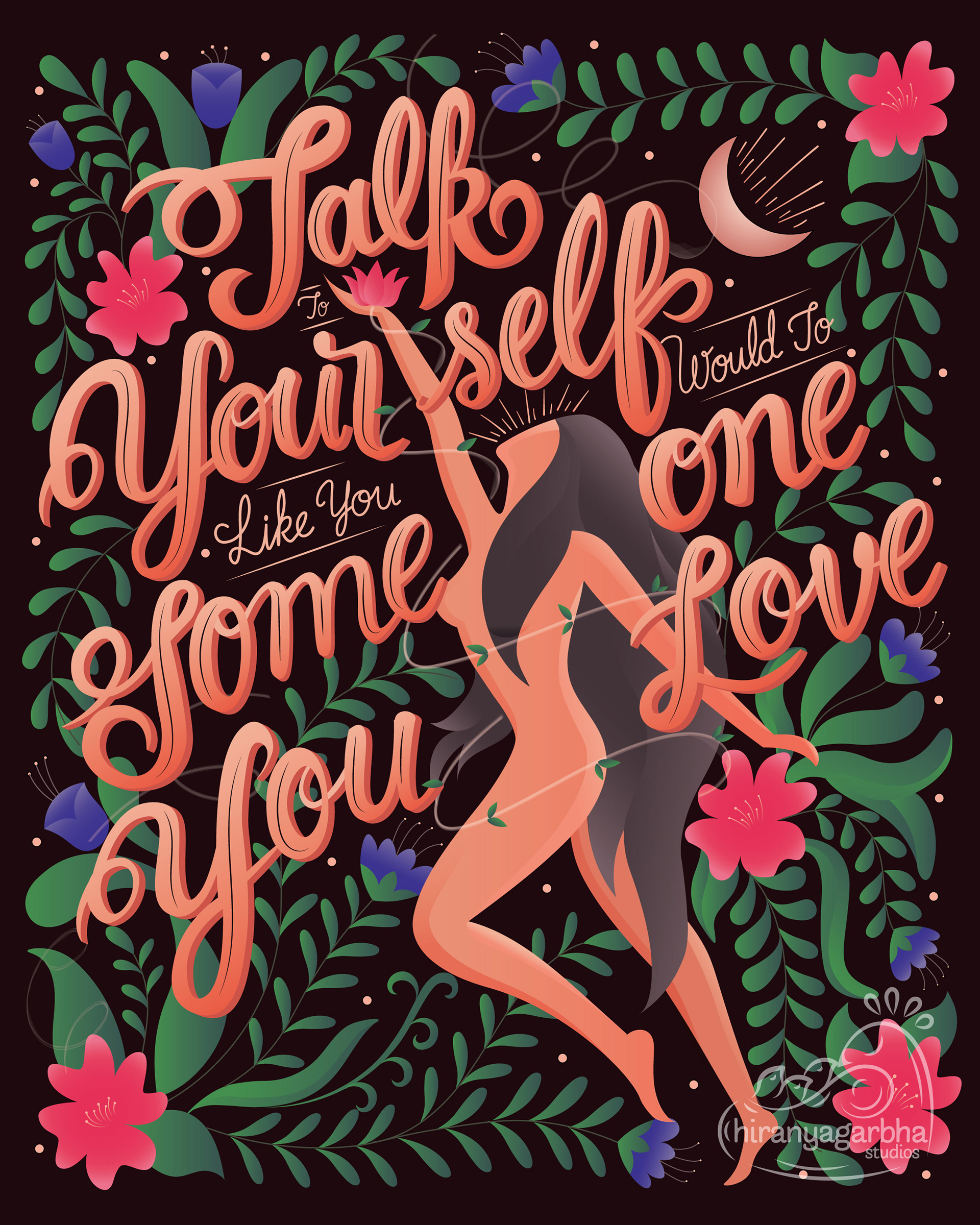 Final Illustration of the self love quote
Thumbnail sketches to check out the various compositions for the quote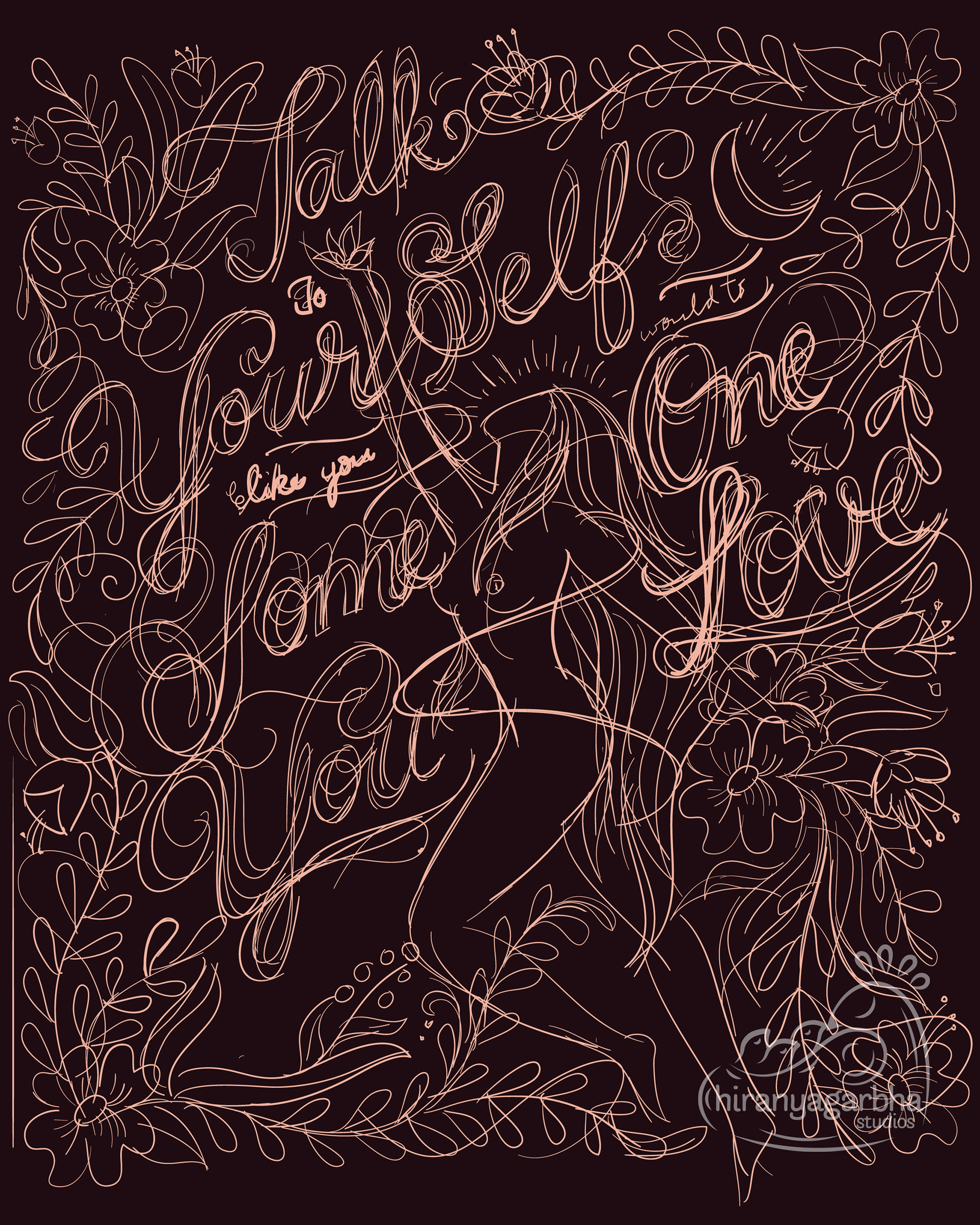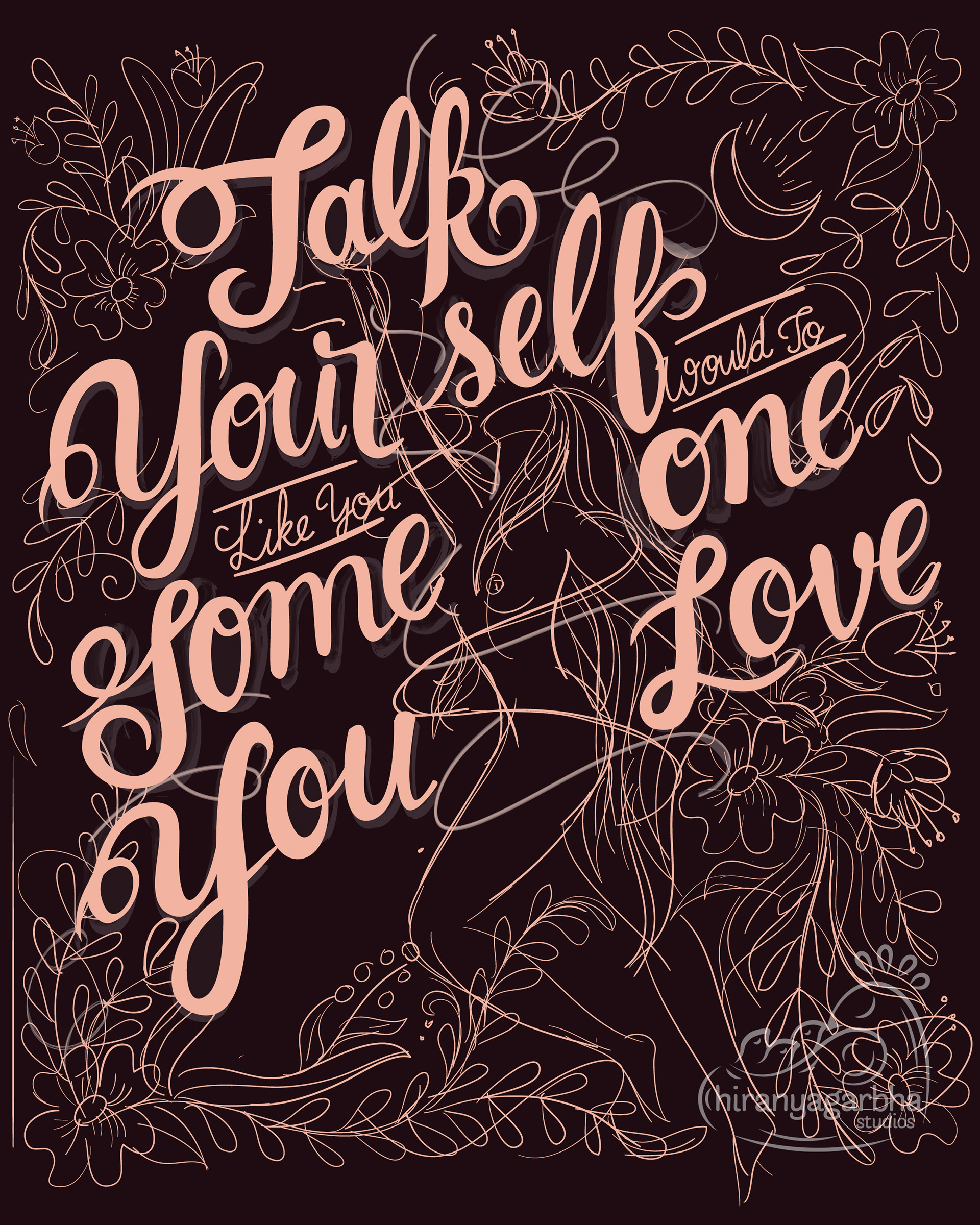 Refined Sketches to get the overall picture of the lettering & the other elements in the composition
Notebook cover Visualisation - Merchandise Design
Wall Painting Visualisation of the Hand-Lettered quote
Thanks a lot for viewing the Project. Please Comment and Share your views on the Project. 
For Merchandise enquiries, send an email to
hiranyagarbha.studio@gmail.com