Digital wall mural illustrations of sweets in Indian weddings and events inspired by Rajasthani Phad Paintings for Kesar, a mithai boutique in Jaipur, has a long history of serving gourmet sweets worldwide.
Rajasthan's folk and religious scroll painting is called
Phad
. This style is painted on phad, a long cloth or canvas. Phads depict Rajasthani folk deities, mostly Pabuji and Devnarayan. The Rebari priest-singers, Bhopas, carry painted phads as mobile temples for the folk deities they worship. Pabuji's phads are typically 15 feet (4.6 m) long, while Devnarayan's are 30 feet. Vegetable colours are used to paint traditional phads.
CHARACTER DESIGN EXPLORATIONS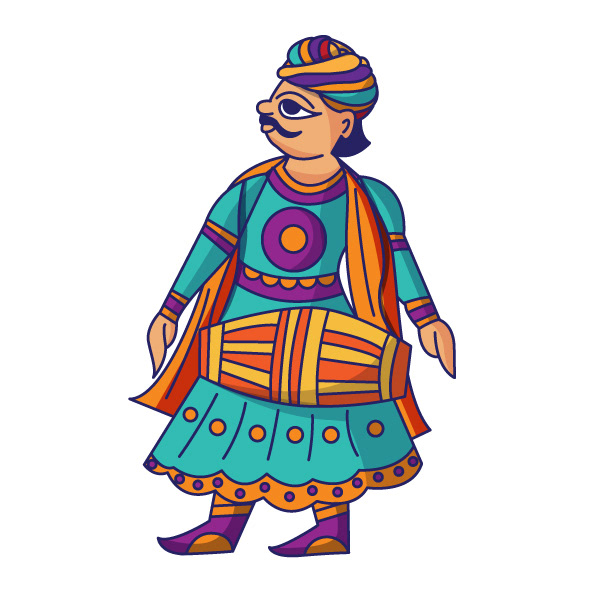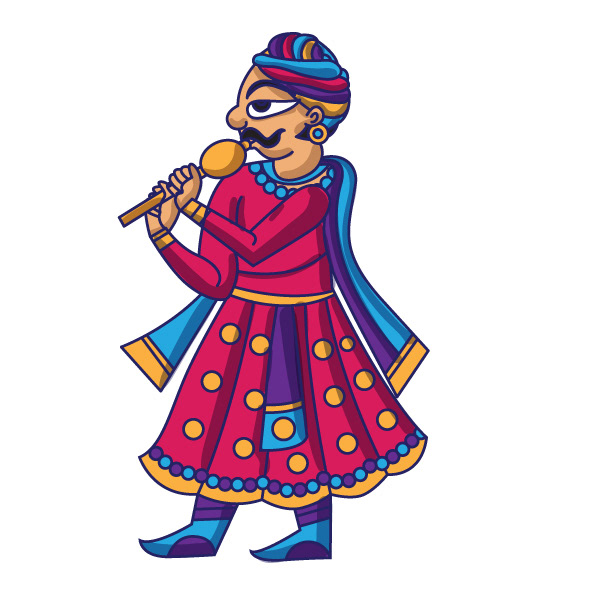 Thumbnail Sketches + Outline Illustration