Quirky Madhubani Stickers for telegram | Fables by homa
in Madhubani is an Indian folk art form, from Bihar. Geometrical designs, floral, animal, and bird elements are all included in the globalized art form. In this project, we have experimented with the nature of art form by adding curves to rigid geometric shapes. Traditionally, village women created these paintings to express their emotions, hopes, and ideas. We wanted to continue this tradition of emoting via stickers exclusive for telegram.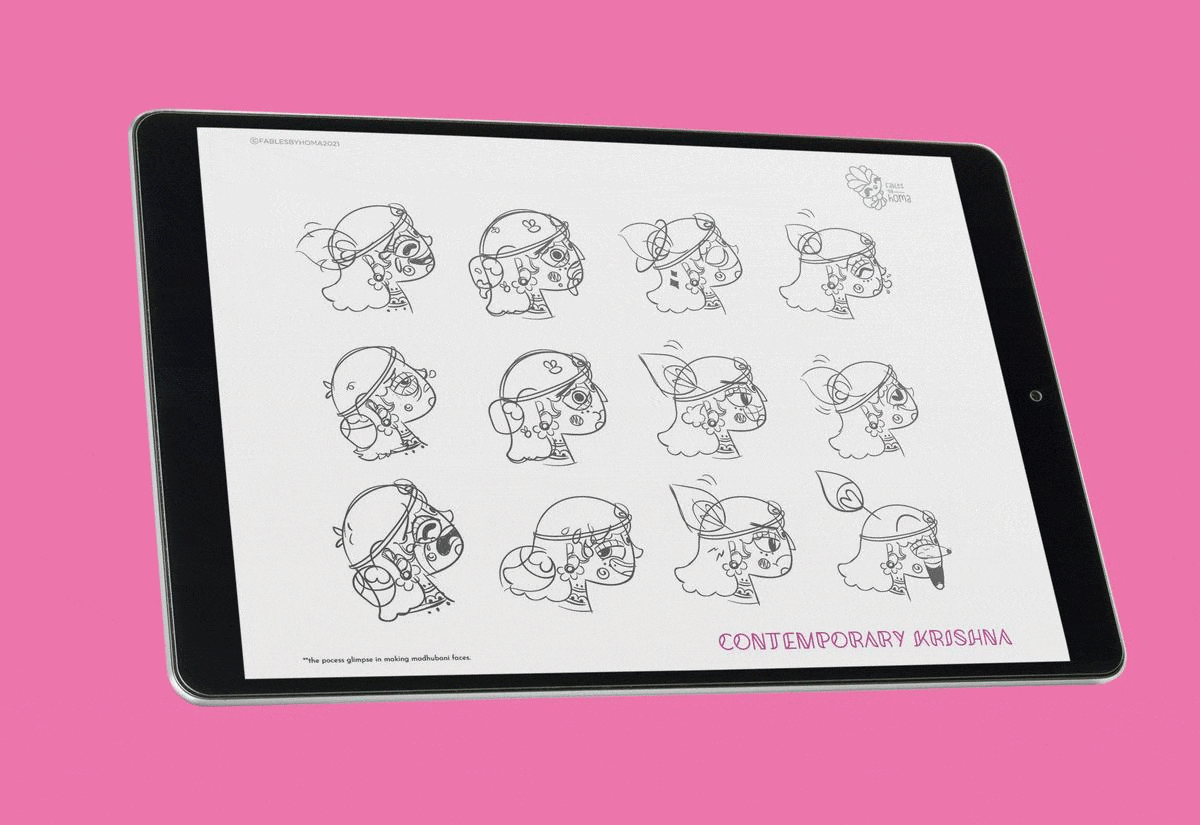 Let us know in the comments the characters you want as stickers.