The motivation behind this project is the understand the nuances of
Chitrasutra
style of art form. Lord Shiva is illustrated with the grace of hair locks, large half closed eyes, thin sharp nose, small lips, tall and slender body, soft colour palette and such details specific to that art form.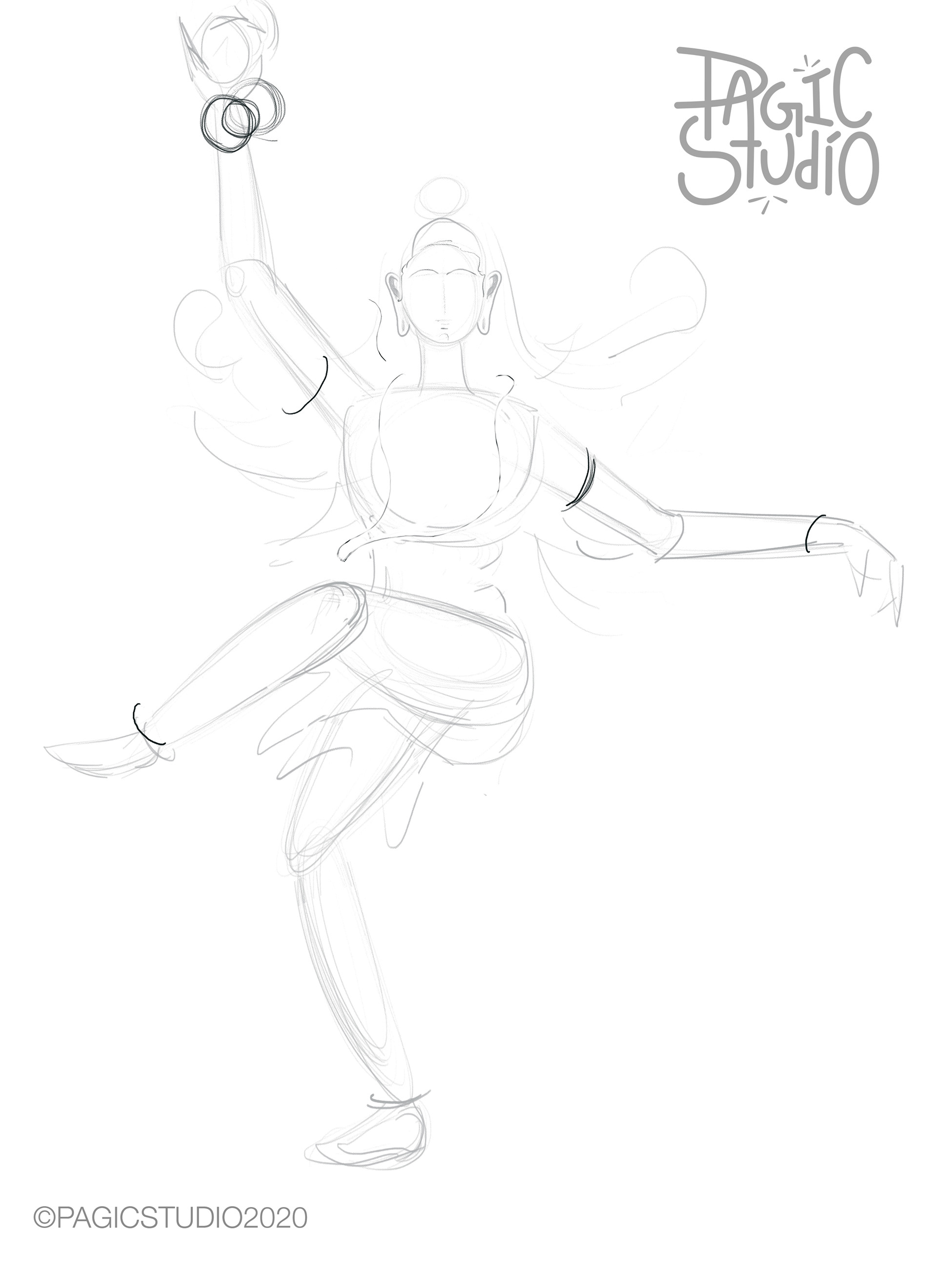 Share your thoughts about this project. Thank You.
©PagicStudio owns all copyrights for each and every illustration and design in this project. Distributing, sharing or recreating these illustrations in any medium or platform, without prior written consent from Pagic Studio is prohibited. 
Contact us to purchase commercial license to use these illustrations. These illustrations are also open for purchase.